One room that got thrown together in our move was the master bedroom. Kind of like get the bed set up, drop the clothes, find some pillows and a random blanket and move on. Well enough is enough and it is time to revamp the master bedroom.
Starting with the before pictures (try not to cringe when you see the mess we have been living with!)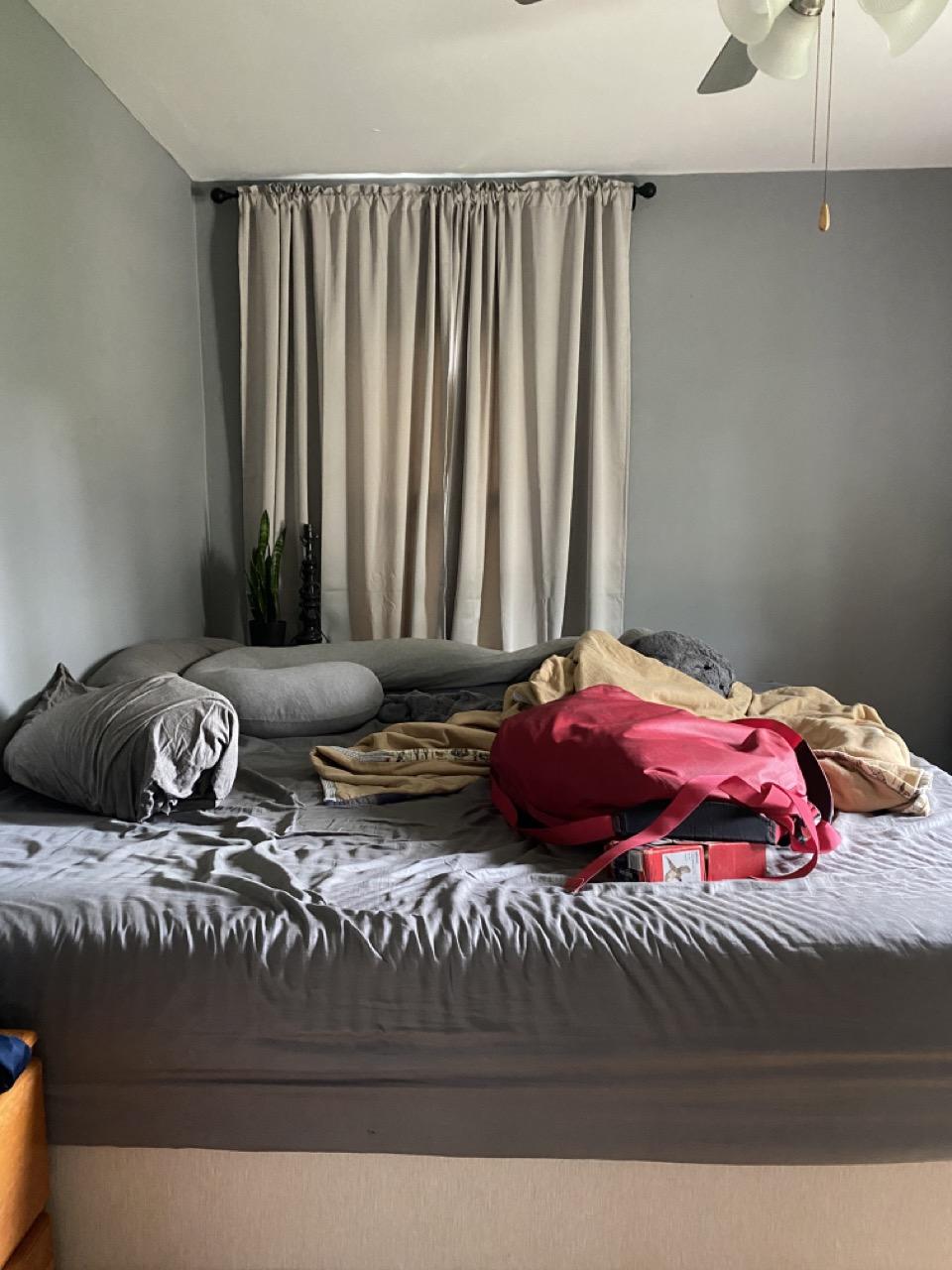 Also keeping it real with you and doing no clean up before I took these pictures. lol Because you can truly see I literally have hung the curtains and done nothing else to our master bedroom..
Where to begin?
Let's start with the bed. We thought the best option would be to have it against the wall with no window and it's just not working. We can't close our door due to the bed side table there and I'm tired of walking around the whole bed to go to sleep (personal inconvenience). So the plan is to move the bed and the dressers and get everything that does not belong in our room out.
To see this space come to life and all the other projects I have going on in real time head to @kmdcreates on instagram where you can catch up with me daily!
I am a firm believer that it always has to get worse before it can get better, which definitely was the case here. Once the dressers were cleared off, I loaded the bed with all of the stuff in my way and began to make my way around the room. (see the Timelapse on IG!)
Then centered the bed to the window. Next the dressers moved to the wall where the bed was. With all this extra space on either side of the bed we can now add the matching bedside table to my husbands side of the bed.
I also found our nice bedding and hung some art in our room.
Ta-Da!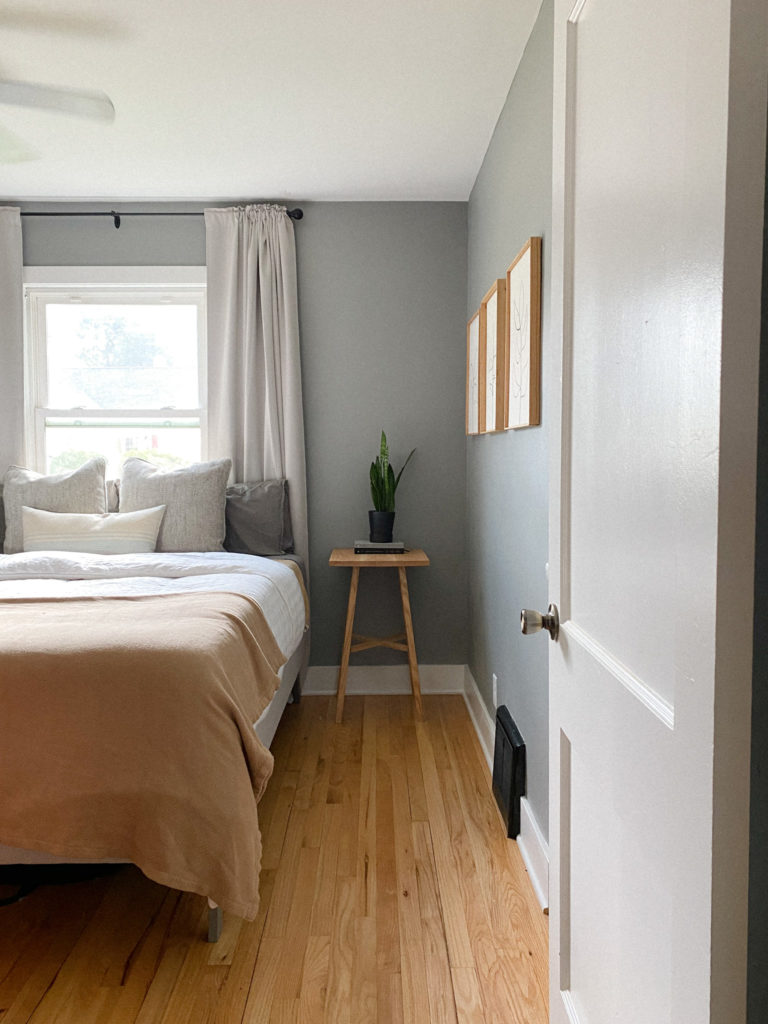 This view has my heart.
What really transformed this space was making the bed the focal point of the room (and to get rid of all the excess clutter hanging around!) If you are looking for other simple ideas to help transform any space check out How to Create a Cohesive Home and Seven ways to Decorate your Big Blank Walls.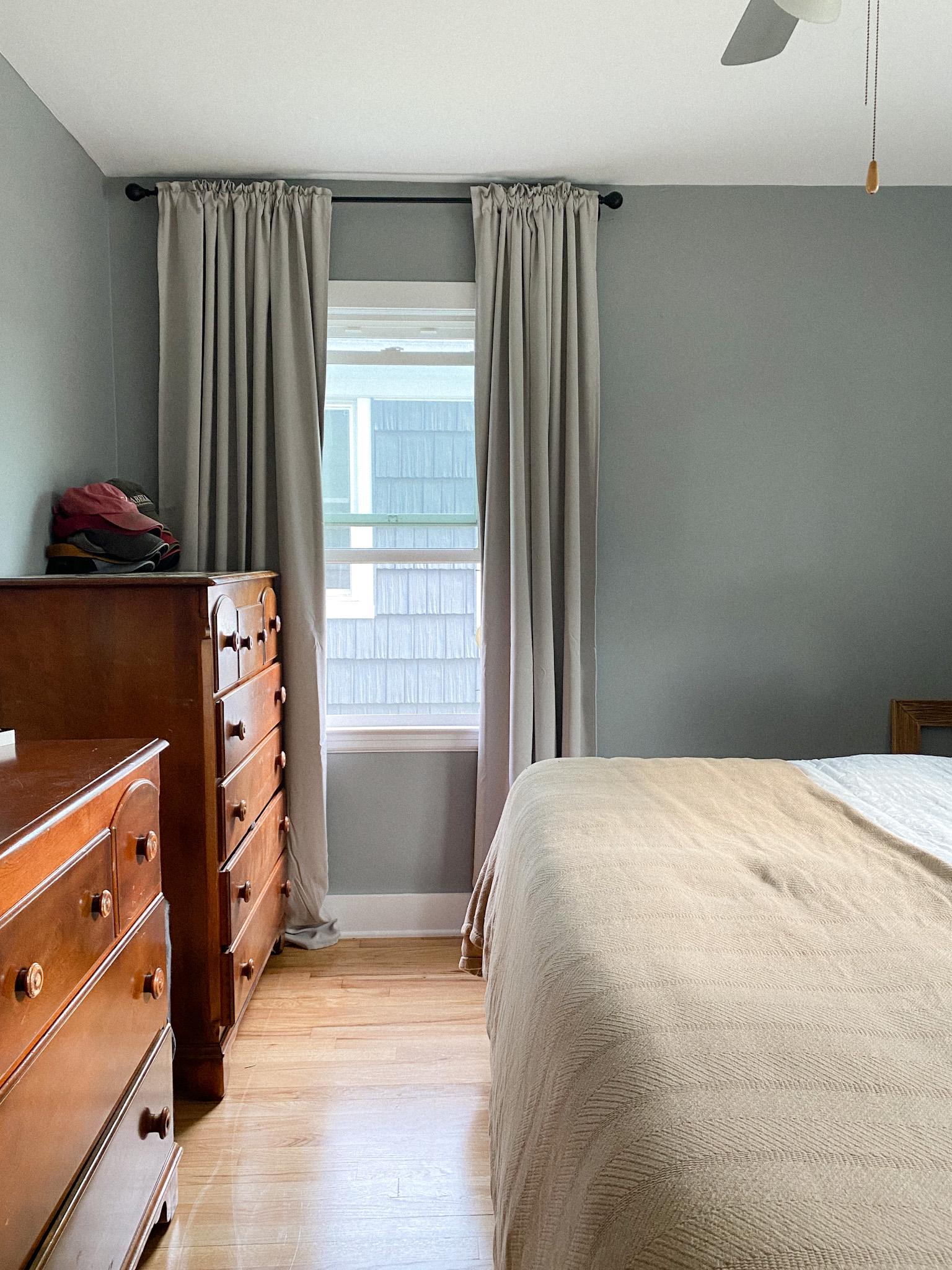 While there are still a few elements I would like to include in here this is 1000x better than it was before. I've realized that I love living in a space that functions well and is easy to maintain. Before I used to dread walking into our bedroom because it was so ill-functioning.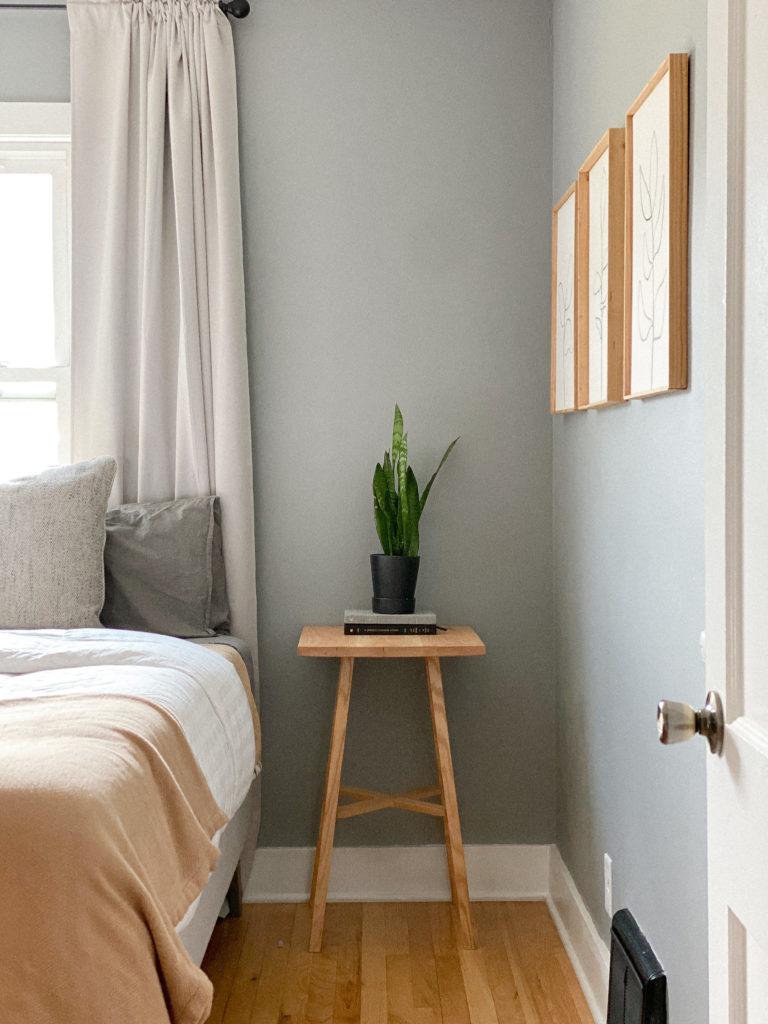 Now I walk into a space that is clutter free (at the moment) and feels relaxing. And I don't actually mind the grey walls in here. The contrast of the light flooring, trim, and the other natural wood elements make it feel calm.
While Part I of the master bedroom revamp comes to a close, I wanted to remind you that while it is awesome to strive for the home that is Pinterest-worthy it shouldn't be the only thing you are working towards. Its great to have a space that looks beautiful with all the "right" design elements but if the space doesn't actually function for you or is too cluttered with decor then its not worth the hassle to clean up around or to be constantly moving things in order to use the space as intended,
(ask me how I know… ) lol
In part two, you can expect to see a few other elements added to this space. Including a cozy rug, a head board, maybe even some matching lamps… I'm not sure on the specifics – yet! And it will probably be a few months before that happens but our master bedroom is better than it was before and functions so much better!