This is the updated version of Our Home Improvement Project Punch List to close out the year. In this post we are going to go through the list and update you on the projects we have done, what we have left to do, and what we hope to finish before the year is through.
Main Level
We said Buh-bye to the teal door and replaced it with a more modern door with new locks. We removed a lot of the landscaping from the front yard and hope our transplant hostas take root in the spring.
Find out what color we paint our front door with this post AND OUR FRONT DOOR COLOR IS…
We finished re-installing the door trim last week, so now we need to caulk the seams and paint the interior side of the door along with the entry closet door and trim. The entry closet could also use a door handle and even a fresh coat of paint.
Moving on to the Kitchen, I shared a few of my ideas on what we hope to change in here. They aren't major changes but would certainly help make the room feel complete. This home improvement project has been on pause until after Christmas. We are really deciding on if we want to replace the flooring here in the kitchen.
The exterior back boor has been replaced but we still need to at the trim back to it. We don't really want to do that until we know if we are replacing the flooring in the kitchen because they have the same flooring at it would look better if they were the same.
Basement
The basement windows are DONE! You'd be surprised at home much warmer it is down there. We moved a few things around so its more conducive to sewing projects which I am loving!
I still need to organize all my quilting fabric and fabric in general but if you want to know more about what I plan to do in this space read all about it in My Winter Hobby post. Which really isn't a home improvement project but it certainly will keep me busy!
Exterior
As for home improvement projects outside, we haven't touched the lean to off the garage yet. We did clean out the gutters and made sure our hose lines where covered for winter though! These last two items weren't on the original list but needed to be done.
Want to see where this house started? It's all here. It always surprises me how small changes really make an impact!
The Project to End 2022
Before this year comes to a close I would love to have the front door and entry way closet trim painted. That way we can really focus on the kitchen as we start the new year. Ideally the kitchen will be completed before baby number two arrives in February but we will see!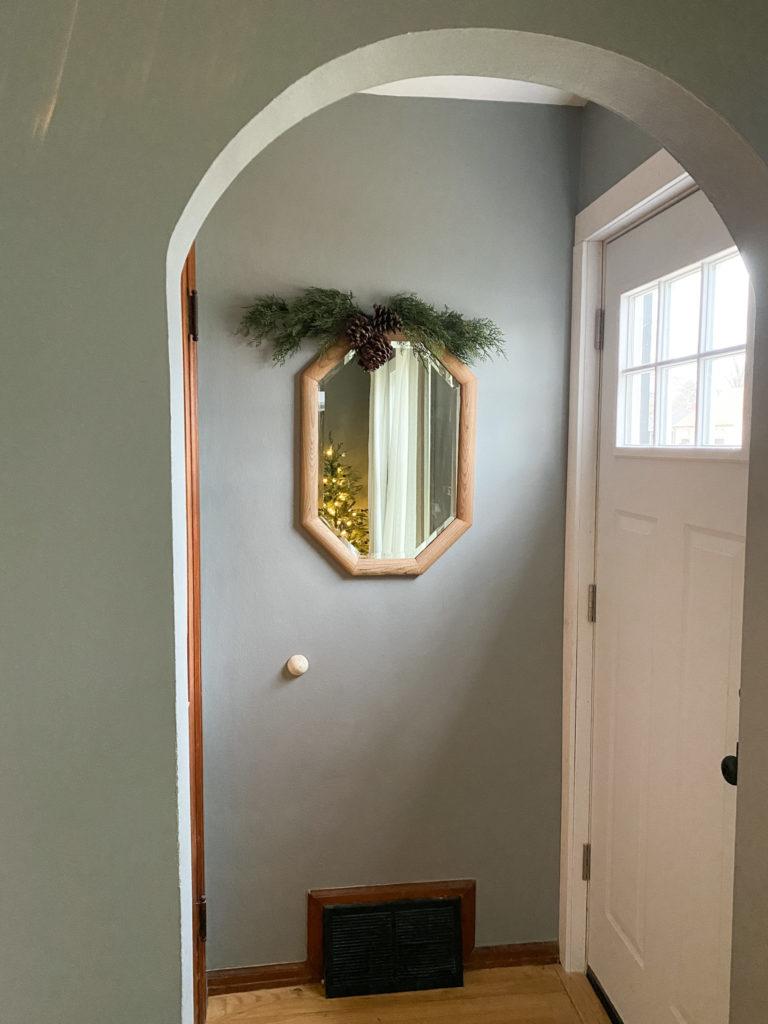 Thanks for hanging out with me this year, I have loved sharing my home improvement projects with you no matter the size or scale. I feel like you won't see major renovations much over here. While they are dramatic and stunning (most of the time!) this blog has always been dedicated to sharing projects that are easy to accomplish and very beginner friendly.
I can't wait to share what is created in the new year! 🙂